Height

2' 0"

Length

2"-2"

Depth

13"

Weight

64 lbs
Two-sided display – composed of a two-digit red display with an accompanying amber four-digit clock, typically used in basketball applications and mounted onto a backboard or wall. The package includes two displays, sold separately. MP-80/MP-70 controller is also required for use, order separately / not included in the package.
**Black is the standard color for all ST models. For custom colors on Accessories, there will be an additional cost.**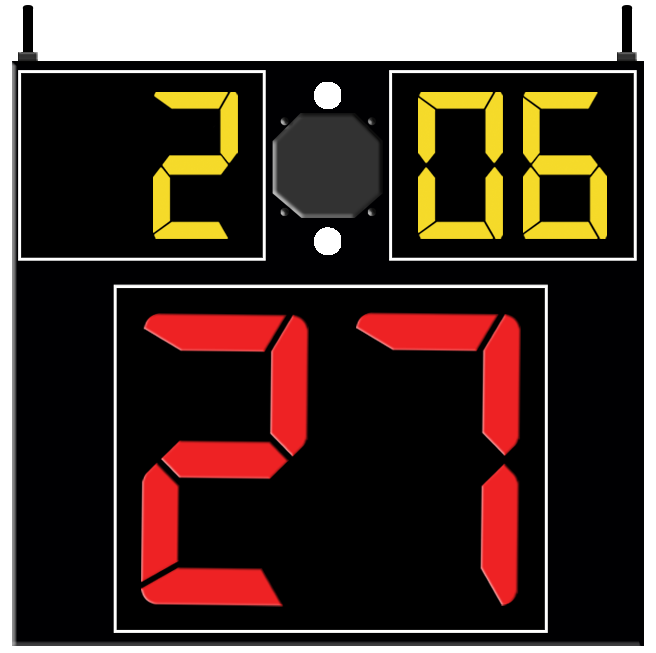 FIND A DEALER NEAR YOU
By clicking "Contact Dealer" you'll be prompted to enter your contact information.