Power

5VDC (optional)

Battery Powered

Default

Wireless

900 MHz RF

FCC Approved

Yes

Case

Yes (optional)
The MP-80 comes preloaded with multiple sports with easy to follow key functions on a LCD display. It can interface with any model of Fair-Play scoreboard wirelessly. The MP-80 charges through an USB connector from a wall charger or computer. A full charge should last at least 30 hours. Optional power through USB type B port. The MP-80 also interfaces with a hand switch for timer and game clock control. Hard carrying case optional. Hand switch sold separately.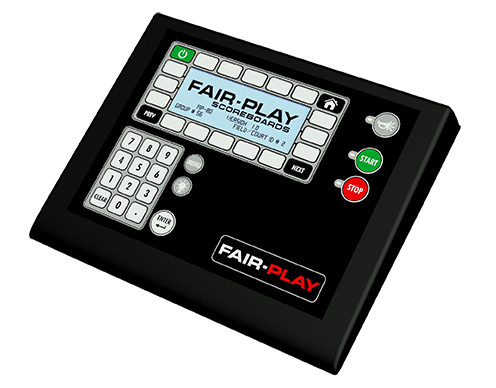 FIND A DEALER NEAR YOU
By clicking "Contact Dealer" you'll be prompted to enter your contact information.