Height

39 9/16"

Length

8'

Depth

39 3/8"

Weight

372 lbs
8 foot long Court Side Table configured with 64 x 224 pixels of 10mm LED full-color display.
Multiple units can be connected end-to-end to create LED displays tailored to specific events. Adjustable display angle of 0 or 3 degrees. Six casters for even weight distribution and ease of mobility. Internal cable tray to hide and protect cables and wires. Built-in rack-mount space that is hidden from view to reduce clutter and protect equipment. Folding tabletop designed to avoid damage during setup and maximize storage space. Padded tops and ends for safety are easy to remove to access the cable tray, display angle, and alignment.
Court Side Table Standard Pad Colors: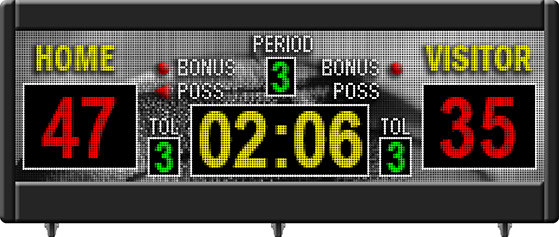 FIND A DEALER NEAR YOU
By clicking "Contact Dealer" you'll be prompted to enter your contact information.